Sunday, October 31, 2004
A round of applause for Ali Shehzad Malik, a.k.a baby brother, who has been shortlisted for the Pakistan debating team, won second-best speaker in the Nationals
and
took his team to the finals for the second time in the history of his school! Yeeaayyy! He's technically the best speaker in the debating pool countrywide; this year's shortlist list was computer generated and based on performance marking and guess who was number one ;) Mashallah, here's to a green blazer for you, little one, you deserve it :))) Yay! Yay! Yayyyyy! *beams proudly*
Mina at 7:54 PM
Saturday, October 30, 2004
i just finished listening to arooj singing a cover of amir zaki's 'mera pyar' with mizraable and i have to say, she has
such
a sexy voice (put your gandasa away tony)! arooj is, Mashallah,
so
very talented, she just blows you away! she's won a scholarship to the berklee college of music (which is a terribly prestigious online programme aimed at picking the best and helping them on their way to stardom ;)), she's on the radio all the time,
plus
she's entirely self-taught
and
a girl singing on our very male-dominated music scene. i can very smugly say that i heard 'walking away' much, much,
much
before anyone else (read: mainstream) did; shes been a friend of beeni's for years and i heard it on her PC because arooj was an acquaintance in any case. baharal. go listen, 'mera pyar' is up on
www.pakmediarevolution.com
and is well worth a hit. now i'm gonna go listen to it again :D
fact of the day: arooj is the little sister of gauher, a.k.a tony of
gandasa
fame. so small world, no? i claim right to feel proud of arooj as member of the older-sibling confederacy :)
Mina at 10:14 PM
as good a way as any, to wake up...heh...
Mina at 3:52 PM
Friday, October 29, 2004
things to do while waiting for iftari. :D
Mina at 4:14 PM
'white ninja pets a kitty'
Mina at 4:12 PM
Mina at 8:55 AM
In the dark pines the wind disentangles itself.
The moon glows like phosphorous on the vagrant waters.
Days, all one kind, go chasing each other.
The snow unfurls in dancing figures.
A silver gull slips down from the west.
Sometimes a sail. High, high stars.
Oh the black cross of a ship.
Alone.
Sometimes I get up early and even my soul is wet.
Far away the sea sounds and resounds.
This is a port.
Here I love you.
Here I love you and the horizon hides you in vain.
I love you still among these cold things.
Sometimes my kisses go on those heavy vessels
that cross the sea towards no arrival.
I see myself forgotten like those old anchors.
The piers sadden when the afternoon moors there.
My life grows tired, hungry to no purpose.
I love what I do not have. You are so far.
My loathing wrestles with the slow twilights.
But night comes and starts to sing to me.
The moon turns its clockwork dream.
The biggest stars look at me with your eyes.
And as I love you, the pines in the wind
want to sing your name with their leaves of wire.
Here I Love You
Pablo Neruda
Mina at 8:49 AM
Wednesday, October 27, 2004
today i am in a philosophical mood, probably because i am wearing a hat, and all the thoughts and brainwaves and little pieces of mina-think that usually drift out into the atmosphere (like a karma cloud; we all apparently have our own aura colours) are now inside my hat, and in my hair, and hence still there sitting on my head tapping their squarely-planted-upon feet and whirring away. like crickets, on a summer night when the moon is full and i am awake and catching moonbeams, barefoot. the marble stairs at home are white, and glow if the light hits them right. i'm also in a lyrical mood, i quite suspect it, i'm getting the expectant carefulness one needs to employ in one's head, the precise coaxing of a poem butterfly into one's gossamer net of word and sound. t'will come. i'm glad, i'm plural, i'm wearing a hat and poems will come. 'smells like heaven in here'.
Mina at 8:41 AM
Tuesday, October 26, 2004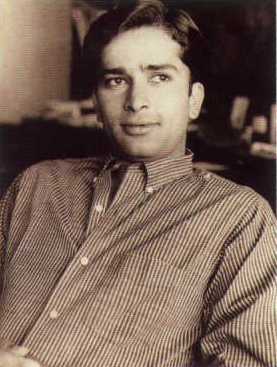 this is your cue to turn into puddle of mush, gels :D, a.k.a HAIIIII (*lol*)
Mina at 4:48 PM
Monday, October 25, 2004
Amena, Swarpreet, Maria and Mehboob's head at our last dinner
Mina at 9:38 PM
The classroom where Faiz Ahmed Faiz took his first class, at what is now D.A.V and used to be M.A.O College, Amritsar
Mina at 9:36 PM
Dhol-walle at Dussehra
Mina at 9:35 PM
The effigies that went kaboom- M-something, Ravan in the middle, and Kumkaran
Mina at 9:34 PM
Group photo at the Guru Nanak Dev cafeteria! Left- Sharma sahib, Bushra, Usman, Xeb, Saad, Amena, Sara and students....Right- Maria, Mariyah, Poonam, Mehreen and Sikh chappie (I was taking the photograph, duh)
Mina at 9:29 PM
Porters inside the Customs office, on That Side
Mina at 9:19 PM
Show-offs hahahaha
Mina at 9:17 PM
Across the Line :D
Mina at 9:12 PM
I was standing on a platform, just stuck my hand out the side and snapped :)
Mina at 9:09 PM
Still on Our Side
Mina at 9:07 PM
The people are wonderful!
The Golden Temple is something I can never forget!
The kind of love and adoration we recieved was overwhelming!
Thank you, Shri Guru Ji!
Thank you, Maria K!
Thank you, Jaspinder!
Thank you, Gurbinder Kaur!
Thank you, Subaltern Singh!
Thank you, Bushra!
Thank you, Bajwa-man!
Thank you, Saad!
Thank you, Jaspreet!
Thank you, Lajjo!
Thank you, Amena!
Thank you, Boob-in!
Thank you, Sharma Sahib!
Thank you, Ashish!
Thank you, Divya!
Thank you, Dhuni Chand! :PPPpppp
Thank you, Lays American Style Sour Cream and Onion
Thank you, rattly-bang bus with glowing Guru Nanak and goddess
Shut up! Siddown
!"
Borrowed from Saad's blog and tweaked a little- sorry babies, I couldn't remember everyone's 'other' name :/ - I have to say that this was just
so
much fun, and all of you made it worthwhile. Thank you for your company, jokes, crazy midnight antics, bathroom phobias, bloodthirsty dinosaur killing instinct, girl-talk, protective cordon-forming, shoe-stealing, across-lawrence road running, shaadi-crashing and three-wheeler riding and smelling that perfume sampler fifty times each :D I loved being with all of you! Thank you!
For the rest of you: photographs and details of the trip will follow once I get enough sleep :D
Mina at 8:58 AM
Friday, October 22, 2004
" Visit The Breast Cancer Site at
http://www.thebreastcancersite.com/home
every day and click on the pink "Fund Free Mammograms" button to help fund free mammograms for homeless, low-income women.
October marks the Pink Ribbon Challenge at The Breast Cancer Site, where every daily click is doubled thanks to our premiere sponsor, National City
. This month, more than ever, a simple daily click will save lives. Our goal is to give
500 mammograms
this month and we'll meet and beat that goal with your help.
Please tell your friends about the Pink Ribbon Challenge and click every day! It costs you nothing to help make early detection and survival possible. Funding is paid by site sponsors and goes to the nonprofit National Breast Cancer Foundation, who uses it to grant access to mammography to women in need. You can click once per day. Pass it along as a way to fight breast cancer all year long, and
especially this October
! "
Mina at 8:27 AM
Thursday, October 21, 2004
playing truant from packing, a note to say b'bye- i'm going to india in about four-odd hours! amritsar and jallundher (the 'h' duly noted, satya :) ), and i hope to wangle in ludhiana to go history-hunting for my paternal folks :D will be back on sunday, Inshallah, hopefully with many stories to tell.
Mina at 9:19 AM
Wednesday, October 20, 2004
I thank You God for most this amazing
day: for the leaping greenly spirits of trees
and a blue true dream of sky; and for everything
which is natural which is infinite which is yes
(i who have died am alive again today,
and this is the sun's birthday; this is the birth
day of life and love and wings: and of the gay
great happening illimitably earth)
how should tasting touching hearing seeing
breathing any-lifted from the no
of all nothing-human merely being
doubt unimaginable You?
(now the ears of my ears awake and
now the eyes of my eyes are opened)
e e cummings
Mina at 9:43 PM
Cliche Juice
by
David Duchovny
Home is where the heart is and my heart is
out travelling. Up into the wild blue yonder,wingless,
prayerful that this miracle of flight
will not end, just yet
Also at home, with you, on the ground
wherever you might be at the moment, grounded
like a highschooler, like a wire,
a bird and a wire, feet on the ground and my heart in my throat now, now
in my feet, lawfully descending with gravity
to the lower, lowest, most sought after
most beautifully bound, home.
Aspirations involve reparations. We reach
for the stars wondering what we are.
But my Reason has been found
by finding you and looking down And it is there,
not in the stars of fantasized worlds, fifth
dimensions, sixth senses, holy parallel potentates of
potentialities-that my feet will trace
their slow as history itself dance:
a walking calligraphy so subtle that it will take 40 years
and more and a view from above
with an impersonal remove and lofty attachment I hope
to barely fail at that mythical two-backed beast; itinerant stasis;
like the one I enjoy up here in the well attended air,
to read the cursive strokes of my aggregate footsteps,
like some fairy tale dissolve, "Once upon a time" or twice
written on our little page of earth, ground,
wherever our home may be
will be
wherever we happen
to be.
Mina at 8:47 AM
Tuesday, October 19, 2004
Marmalade's from Scotland
Rugs from Pakistan
Mexico has jumping beans
And cars are from Japan
Clowns are from the circus
Barking comes from dogs
Eggs come from a chicken
And log cabins come from logs
But where, where do they make balloons? (where)
But where, where do they make balloons? (where)
New York has tall buildings
New Jersey has its malls
Pisa has a leaning tower
Will it ever fall?
The ocean has the fishes
London has a tower
In Holland they have windmills,
Lots of bikes, and pretty flowers
But where, where do they make balloons? (where)
But where, where do they make balloons? (where)
Balloons (da, da, doodoodoodoo, da, da, doodoodoodoo)
Balloons (da, da, doodoodoodoo, da, da, doodoodoodoo)
Balloons (da, da, doodoodoodoo, da, da, doodoodoodoo)
Balloons (da, da, doodoodoodoo, da, da, doodoodoodoo)
Spaghetti is from China (doo, doodoo, doodoodoodoo)
But Italians make it best (doodoo, doodoodoodoo)
Ants can make an anthill (doodoo, doodoodoodoo)
And monkeys make a mess (doodoo, doodoodoodoo)
Hungary isn't hungry (doodoo, doodoodoodoo)
And french fries aren't from France (doodoo, doodoodoodoo)
Turkeys aren't from Turkey (doodoo, doodoodoodoo)
They can't fly but they can dance (doodoo)
But where, where do they make balloons? (where)
But where, where do they make balloons? (where)
But where, where do they make balloons? (where)
But where, where do they make balloons? (where)
Where Do They Make Balloons ~ They Might Be Giants
(i love this song!
nausheen
played it on her radio show today and i'm enchanted; i'm going to get the offbeat uncle to tape it for me :D)
Mina at 4:27 PM
so
much better than the two asbolutes....then the boys smoked and i folded myself up on my plastic chair (i can fold myself up onto almost anything. i think it's a skill) and we all talked. very fun. then i went with sana to salt and pepper for the three-way birthday and i got to eat cake!
finally
! i've been wanting to eat real proper cake with creamy chocolate frosting and proper layers for weeks now, and i got to eat scrumptious birthday cake today! yeeaaaay! couldn't bake me some goodies because the oven's been wonky for ages; gas pressure from the source is low so nothing can really be done about it, and i refuse to scald myself steaming chocolate puddings unless it's absolutely necessary. cake cake, yay for cake! and now my tummy is full, and i'm getting sleepy. how delicious.
Mina at 1:07 AM
Monday, October 18, 2004
mina f. malik, you are a terrible old girl. do you really wish to forfeit an education for the next month or so and live underneath the pine trees, huh?
do you
?
yes
acha. and also, do you not want to write a measly 2000 word paper you have to do much more readings for? huh, you slacker, lazy old fart with her nose in a book all the time!?
ummm....yes
acha! and how d'you think you're going to get away with
that
, hein?
i won't?
you bet your ruby toes you won't! now go and do your readings! and not the literature ones, the development ones!
do i haaaaave to?
yes
! now scram!
Mina at 11:35 PM
Friday, October 15, 2004
"Consider the Khaan-e-Kaa'ba to be a sea, in which you cleanse yourself of the grime that collects on our souls in the course of our lives. But for that, you must go there, crossing many miles and bearing many hopes.
Ramzan is like rain, showering the gift of this sea directly into your life"*. Mubarik ho, to everyone who will be fasting for Allah- and everyone who won't, because Ramzan's peace and blessings and gosh-darn-happiness-all-round isn't picky :)
*this bit is unfortunately not mine; it was part of a friday khutbah on telly that amma happened to see, channel-surfing this afternoon and paraphrased by me
Mina at 7:49 PM
Thursday, October 14, 2004
i gave amma ('mom', for the non-urdu speakers) homework today before leaving home: reading 'twenty love poems and a song of despair'. mbwahaha. 'i want to do to you what spring does to the cherry trees'. i wonder what she's going to think of it :)
i was getting ready today in the morning and the radio was playing vital signs' "gorey rang ka zamana". and it is by
far
THE most PUTRID song i have ever assailed my ears with! what is w
ron
g with the lyrics? let's not even get into junaid jamshed's attempt to be playful and coming off
to
tally sleazy, this song is just in
sa
ne! in a nutshell: you're fair so you can get away with anything, so come on baby, light my fire :P hudd hogayi. what a slimeball song, i never really paid it much attention until today, and ufff. fully cheapness, blehhh! something inside me was singing 'kala sha kala' in defiant retaliation as i left the room *lol*
i would really adore some chocolate cake right now, with properly fudgy icing, not icing sugar-and-water-and-a-dash-of-cocoa kind of yucky icing. mmm, yes i would. and a mochaccino, a real one, in a yellow and orange mug. someone please save me from economics, i'll do anything- just
get me away from this book forever!!!!
i was dozing in the library over giffen goods and engel curves and hassan came by to attempt to scare the living daylights out of me but that doesn't work on semi-comatose people hahahaha but he don't know no econ neither so psshh. guess who's going to be pulling a nighter, then?
we're going to india next week Inshallah, our literature of conflict class is, to amritsar and jallunder. yay.
why am i still tired, always sleepy, this weather is p
er
fect for lazing about! i want to spend allll dayyy outside in the grass with my books and the straw hat i bought in murree when i was eleven and still have for some odd reason, given that amma is fully against packratty habits khekhekhe. but still. stupid formal education, i want to learn things sitting under trees, and not be stuck for four years doing all sorts of irrelevant doody. i petted the new lums kitty today, it's so cute, lies around in the middle of the sidewalk like it owned it. i wonder what amma would say if i cat-napped it, i miss having a pet. goldie and i had some fun times.
time for politicaleconomyofunderdevelopment.
Mina at 4:53 PM
Wednesday, October 13, 2004
viva la revolucion! hahahaha (on a more sober note....chiaroscuro)
Mina at 9:58 PM
a shot at being Dali (no pun intended;) )
Mina at 9:53 PM
who moved my magic?
they've chopped down the magic tea tree! this is something i have only just realised- i've been very affronted at the heartless butchering of the bamboo grove: the twilight birds are homeless, and the leafy green shade gone. jerry says they chopped them down to minimise deep shadows to make out in (they'll find another deliciously dark shadow, do you leave your brain behind once you step into the admin. office?). the tea tree is in my archives for....two months ago, i should think, a picture and a poem....and now she's gone :( (yeah yeah she'll grow back in three months yadda yadda but it isn't going to be the same :P)
in-the-car musing of the morning
we come to lums via interesting real-life route, which i much prefer to the wider, cleaner, more sterile city-people-in-bungalow route. and there are, as we've discussed, gajillions of donkeys en route, and those gajillions of donkeys are more often than not having their bums whacked regularly by things ranging from reins to thick short pieces of wood. horrible. someone i know- i forget who- once had a go at a rehri-wala for smacking his donkey, and he told her that if they started to love their animals, they'd never survive. so today in the morning i saw a donkey being spanked and it occurred to me that rights- animal, environmental, children even- are luxuries afforded only to people and countries rich enough to not need to rely on nature for their survival. deforestation in balochistan and n.w.f.p is such an issue because people don't
have
alternate sources of fuel- and you have to eat, and stay warm somehow- which is why the WWF is giving them alternate-fuel stoves, and encouraging replantation. animal rights. if you started to worry if your horse/donkey was cold in chilly winter nights, if you didn't load your carts too heavily because it might burden your animal too much, if you actually loved your animal....well, you'd be in a pickle, because you'd get half of your work done and when every penny counts, you aren't really going to allow yourself the luxury of going 'hai mera bechara gadha ussko bhook lag rahi hoga'. children. when infant survival rates in your economic bracket are depressingly low, when you don't have enough to feed- forget clothe or keep in shoes, or educate- your children, i wonder if you can allow yourself to love them. i wonder, every time a six year old with a runny nose and old eyes taps on my window at an intersection. every time i see little kids just walking along the side of the road aimlessly, sometimes pummelling each other, sometimes just sitting in the grass. i wonder where their mothers are, if anyone gives them kisses and tells them funny stories just to hear them laugh.
i believe in rights. i wonder if i still could, if i had to live like that.
calvin and hobbes
is supreme-o wisdom. honestly. i will wean my children on enid blyton, ramona quimby, urdu naavel and c&h compendiums.
'pssst, tiger!'
zukaam khaansi nazla
the full monty, as it were. watery eyes, sneezes, selectively leaky nose. occasional cough. since i am Mashallah unusually healthy throughout the year, flu-time i almost enjoy for the variation *khekhe* if only the conrete in my head would quit sloshing around like a sledgehammer every time i go pray; yesterday it actually really hurt, going into ruku and getting up from sajda. *bam*!
random last thought-because-i-can
i really should get me a new ring; it's been a while since the last one. problem is, one can't just go and buy one....you have to fall in love with it first. i almost spent nine pounds on a gorgeous shoulder-hitting cascade of neon plastic discs of varied shape in newcastle. almost. the rings were rubbish, but the earrings in general were divine. ohhh, those onyx dangly ones....mmmm! although i was pretty put off by the massive rhinestone collars with LOVE on them, tacky as hell! reminded me (love, not tacky) of samiullah khan niazi in third grade with his neon-coloured eraser; it was shaped in the word 'love'- i was going to my desk and passed his, and he pointed at it and said 'i this you mina'....hahahahahaha
Mina at 8:42 AM
Tuesday, October 12, 2004
she carries secrets of
unlocked skin in her fingers,
knows
exactly, laughs with
weight and smoky langour
(sleek, her legs
are like a drum)
she is a well-fed
cat, she smiles and
turns boys into men
her
Mina at 1:20 AM
straight line of cloudskyhorizon
pale blue, lemongold streaks
light in the clouds one

s t r a i g h t

line

of end of earth
close london in a
neat
plastic
box
Mina at 1:14 AM
Monday, October 11, 2004
sometimes i wonder
how deep your loneliness runs-
i can see you, and i
know you hide.
Mina at 11:59 PM
i don't want to take midterms! or all r
ig
ht, i don't want to take ECON midterms :P i want to get back into bed and sleep for five more hours and wake up panic stricken and hysterically do lit of conflict readings. is it really the eleventh? rrar. yeh koi baat na hui.
i just read about jell-o shots on a blog. jell-o and vodka. innnnn-teresting. if i weren't vehemently teetotal i might have given that a whirlie.
i want socks.
i saw 'hero' last friday night- cinematography was great, but the film could have benefited greatly from a better edit job....three-fourths through i was ready to pull my hair out if there was
another
samurai sword fight in slo-mo and gorgeous ocean or autumn colours that stretched
way
beyond the 'oooo'-moment :P
remind me to tell y'all about the brass circles in the sidewalks; right now i'm going to get me some chai. i had a starbuck's mocha frap the other day and after only half i went supremely caffiene buzzy. go figure. sure was yummy though :D browsing old books (i didn't really realise until i got home that i picked up two books- neitzsche and neruda- with nekkid wimmin on the covers! neruda i'll give you, but philosophy? hahaha) in bigg market with a mocha frap and then heading on back to st james' park....so independent i say, what fun.
yay for winter! :D
Mina at 8:48 AM
Sunday, October 10, 2004
You are Woodstock!
Which Peanuts Character are You?
brought to you by Quizilla
yay for me! woodstock's my favourite, as it were :D
Mina at 2:42 PM
Mina at 2:12 PM
Friday, October 01, 2004
"Whether you are a shopper, a museum browser, a lover of architecture, a culture vulture, or a sports fanatic, Newcastle has it all
(a woo hoo
!)! And for those who are looking for nightlife
(hehehehe),
Newcastle is the perfect destination. The Bigg Market is alive with bars and nightclubs and the Quayside is now one of the North's most sophisticated spots.
Jurys Inn Newcastle
is located in the heart of Newcastle's city centre and is just a short stroll from the main shopping and commercial centres."
And St. James Park, where the conference is going to be held....in the Newcastle United footy club building no less... *lol* Must tell Azam the footy-mad, he'll
flip
out
:D So will most of the boys I know, for that matter.
Hai, excitement! Mingled with an image of my backpack that needs to be packed and the suitcase that has to have a last go-over, nails that need to be polished and pounds that need to be cashed, damn the Lahore British Council nincompoop, blast his warty tush to Hell :P Once I'm on that plane, I can par-tay- with my Political Economy of Underdevelopment reading package *lol* One of the last times I was on a plane the uncle next to me insisted on replying in English to my posed-in-pure-achi-Urdu. Chalo. I hope they put me in Club Class because I'll be a lil' old girl all by my lonesome on a big ol' plane ;) They did that, once. khekhe. Morning flight so no lights in the dark, but waapsi pe I'll get to see them.
Mina at 8:45 AM